Get Rid Of Mosquito Bites : Summer camps and mosquito bites – now that's nothing new. But ever wondered why? Apparently mosquitoes love moist, warm environment thus they are the most active in summer until late fall. Certain species of mosquito are even capable of transmitting diseases such as Eastern Equine Encephalitis (EEE), West Nile Virus (WNV) and Dengue which is transmitted by the AEDES mosquito. Though EEE and Dengue is transmitted only by infected mosquitoes to humans, WNV, once infected with, can be transmitted from one human to another through organ transplant, breast feeding and blood transfusion. These viruses have caused deaths, and thus needs to be prevented. This time, we are listing to you home remedies to get rid of mosquito bites and natural mosquito repellent.
Home Remedies To Get Rid Of Mosquito Bites
1. Rubbing alcohol
Rubbing alcohol is antiseptic and causes drying. When your skin dries out, the swelling reduces and the bite itself shrinks. The cooling sensation from the evaporation of rubbing alcohol provides an instant relief, thereby stopping the itching sensation. Its antiseptic properties is useful to kill any bacteria transmitted by the mosquito immediately.
Also read : 12 Natural Remedies For Skin Tag Removal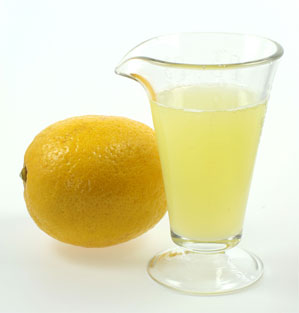 2. Lemon
The stinging sensation from lemon juice will relieve the itchiness. The trick here is done by the mild acidity in lemon, which also kills bacteria and prevents further infection. You may dab some freshly squeezed lemon juice using a cotton ball on the mosquito bite or simply rub a slice of lemon on it.
Must read : 48 Awesome Benefits of Lemon Peels
3. Deodorant
For this remedy, you might want to opt for a non-scented deodorant. The cooling sensation the deodorant provides will stop the itch and provide instant relief. Most deodorants contain alcohol, thus will help in reducing the swelling to some extent. It also acts as a natural mosquito repellent and pretty much handy too.
Also read : 12 Home Remedies To Get Rid Of Whiteheads
4. Baking soda
Baking soda is great to kill external bacteria on the skin and scalp. When applied on mosquito bite, bacteria will not penetrate into the skin and the itchiness will be reduced dramatically. Mix baking soda with a few drops of household cleaning ammonia to form a thick paste. Apply this on the affected area and allow to dry.
Must read : 12 Natural Remedies To Get Rid Of Blackheads
5. Apple cider vinegar
No home is complete without ACV in its pantry. We already know how versatile ACV can get, from reducing hair loss to cleaning your kitchen tiles. It seems like it stops mosquito itch too and amazingly rids the swelling. Apply some acv onto the mosquito bite and allow it to dry.
Also read : 11 Home Remedies For Yeast Infection Treatment
6. Salt
If you are out camping, this will be the most convenient home remedy to get rid of mosquito bites. Salt is anti-inflammatory, thereby it relieves mosquito bites and insect stings effectively. Take about a pinch of salt and mix with a few drops of water. Apply this two to three times a day.
Must read : How To Get Rid Of Body Odor?
7. Toothpaste
Don't worry if you are out camping, you can always make do with your toothpaste for an instant relief. Not only does it soothe the itch, but it also reduces the redness caused by mosquito bite. Apply any non-gel toothpaste on the affected area and leave it overnight.
Also read : 12 Natural Remedies To Get Rid Of Body Acne
8. Mud
For many years, mud has been used as a traditional outdoor remedy to rid poison oak rash, insect stings as well as mosquito bites. It has cooling and healing properties, thus will reduce the redness and soothe the itch. Apply some mud on the mosquito bites, cover with a bandage and leave it overnight.
Must read : How To Get Rid Of Acne Scars Naturally?
9. Warm spoon
Applying heat on any form of insect bite will reduce the swelling and stop the itch. Let sit a spoon inside a cup of hot water. Take it out, let it cool for five seconds before pressing it on the mosquito bite. Do this three to four times a day until the swelling is completely gone.
Also read : 10 Best Ways To Get Rid Of Roaches
10. Garlic/ Onion juice
Onion and garlic are great to soothe the itching caused by insect bites as it contains antiseptic properties. Crush some garlic and squeeze its juice out. Apply it on the affected area and leave it overnight. Do the same for onion too.
Must read : How Does Onion Help In Hair Growth?
11. Tea bag
Cool a dampened green tea bag in the refrigerator and hold it on the bite. The coldness will soothe relieve the itchiness and compounds found in the tea helps fight inflammation. It is also high in antioxidants which will reduce the swelling effectively.
Also read : 12 Natural Laxatives For Constipation
Natural Mosquito Repellents
Essential oils are usually the best natural mosquito repellents because they contain scent and fragrance, which totally keeps mosquitoes at bay. Besides, most essential oils are anti-inflammatory. Hence, they make a great repellent especially for children whose skin cannot tolerate chemical. Below are several essential oils you can use as repellent.
1. Lavender oil
Lavender oil has a great fragrance and is the most common type of natural mosquito repellent used in households. You can mix one part of lavender oil with two parts of coconut oil and apply it as a repellent when you are outdoor or before you go to bed.
Also read : 12 Amazing Uses Of Lavender Essential Oil [Infographic]
2. Tea tree oil
Tea tree oil are amazing to treat any type of skin conditions and apparently relieves mosquito bite too. When mixed with olive oil, or even petroleum jelly, you can use it as a natural mosquito repellent. Add about five drops of tea tree oil to a part of petroleum jelly and mix well. And there you have, your very own homemade repellent.
Must read : 10 DIY Natural Homemade Foot Scrubs
3. Thyme oil
Thyme oil can be made by adding couple of stalks of thyme into a cup of olive oil. Slowly heat this for about 30 minutes and store in a container. Apply this as lotion before going outdoor. Another way is to purchase pure thyme oil from the store and mix a few drops of it with olive or jojoba oil. You may also add this into a water spray and spray on your body.
Also read : Egg White Face Masks
That will be all from us on home remedies to get rid of mosquito bites as well as natural mosquito repellents. Should there be a query, do not hesitate to drop a comment below.