Household Items : Some things get better as they age- you know, like wine and cheese. But sadly, the concept does not apply to your household items, especially the ones that you use on daily basis. In fact, there are many other things in your household besides food and cosmetics that ideally come with an expiry date! The dates need not be directly or specifically stated, but there is always a limit to how many times you can use and reuse any item. Replacing these items every now and then is crucial to avoid bacterial infection, and not to forget, to ensure consistent hygiene. Here are some of the regularly used household items that you need to start replacing more frequently!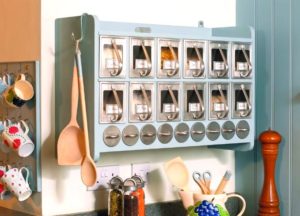 15 Household Items That You Did Not Know Had Expiry Dates!
1. Pillows
Though the debate on how frequently you should change your pillows is yet to go down line, experts recommend that you change your pillows every 2 years. As for plain, old polyester pillows, you might want to replace them after 6-12 months of use. This is because pillows are prone to dust mites, dead skin, dust and bacteria which are generally stubborn and hard to rid. Hence it is advisable for you to replace your pillow every couple of years.
 Also read : 7 Major Negative Effects Of High Protein Diet Plan
2. Bed sheets
Whereas for bed sheets, they need to be changed weekly, according to an expert who conducted a research on bedroom hygiene. This however depends on how much you sweat especially at night, how frequently your pets sleep with you on your bed and whether or not you eat on your bed. If all three factors check the boxes for you, then you should consider changing it on weekly basis. Otherwise you can replace them every two to three weeks. Fun fact: Studies have also proven that using hot water to wash your sheets help kill bacteria faster.
Also read : 5 Awesome Ways To Use Coconut Oil As A Beauty Product
3. Toothbrush
How often do you really replace your toothbrush? We bet more than half of you already know that toothbrush should not be used  for any longer than three months. If you did not know, then we are glad you stopped by! Apparently toothbrush is a breeding ground for bacteria because it sits in the toilet, a place that is surrounded by bacteria the most. Those bacteria are likely to transfer to your mouth upon usage and result in mouth ulcers, gum sores and several other hygiene-associated conditions. So please make it a habit to replace your toothbrush every three months.
Also read : 10 Sneaky Risk Factors Of Heart Disease
4. Loofah/ bath sponge
Whether it is a synthetic loofah or a bath sponge, changing it every now and then will help prevent bacteria from infecting your skin. As we all know, the warm and humid condition of bathroom encourages rapid growth of bacteria in any items in your bathroom. Those bacteria can easily transfer to your loofah and when is continued using for a long time, it may start showing on your skin in the form of skin rash, redness and itch. Plus, loofah is ultimately used to remove dead skin cells from your skin surface, by now you should be able to grasp the fact that not all of the dead cells and dirt will be washed off with a rinse. Experts advice? Replace your loofahs every month! To ensure better hygiene, you might want to consider hanging them by your bathroom window where it's less humid.
Also read : 15 Things Women Hate Most About Bra Shopping
5. Baby bottles and pacifier
You probably already know that regular change of baby bottle nipples is mandatory. But were you aware of how frequently you had to replace them? Experts claim that baby bottle nipples generally have a lifespan of three months, even if they are good as new without holes or thinning. As for pacifiers, consider replacing them every 5-8 weeks. Do feeding bottles need to be replaced too? Yes, they do! If you notice any color changes, crack, dents or even tiny scratches on the baby bottle, then it is high time that you changed it. This will ensure the chemical from the inside of the bottle doesn't leach, though it rarely causes harm.
Also read : 21 Problems All Pale Girls Have Experienced in Their Lifetime
6. Water bottles
Although you're through with disposable plastic bottles, it is vital that you replace your sturdy metal, glass or plastic bottles every now and then too. This is because the mouthpiece of your bottle is humid and hence is prone to bacterial growth. It is true rinsing your bottle thoroughly with hot water helps in killing bacteria and keeping it clean, but sadly, in the long run, it becomes less effective. You should replace your reusable water bottles every 12 months and be sure to wash them with soap and hot water each time before use.
Also read : Sofia Vergara's A Hourglass: What is Your Body Shape?
7. Kitchen sponge
FYI, kitchen sponge is proven to be 200 times dirtier than a toilet seat. Ew, gross- and you don't even want to imagine what has been lurking in there! Experts suggest that you change them every week, or once in two weeks max (nothing longer than that). You could also toss it into the dishwasher after each use. That way, you are able to maintain the hygiene of the sponge to some extent.
Also read : Quiz : What Color Is Your Aura?
8. Undergarments
Mostly overlooked, undergarments are indeed mandatory-to-be replaced items. I know a lot of us just wait until the waistband of our undies loosen up or get done for holes, but here is why you should not. Underwears are the perfect spot for bacteria to thrive on which unfortunately, are not entirely eliminated when washed. Purge all your old undies every year and go shop for new ones guilt-free!
Also read: 35 Body Language Signs That Will Help You Read Others Mind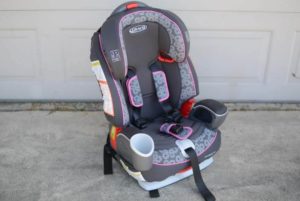 9. Child car seats
We may not be blaming it on bacteria and germs with this one, but that does not make it any safer. Just like mattresses, child car seats tend to lose their structure and elasticity with time. When the plastic and foam of the seat deteriorates, the seat loses its shape and structure with which is also lost optimum protection. To ensure consistent protection, you should change these seats every 6-10 years. Also, avoid getting second-hand seats if possible!
Also read: 22 Facts About The Human Body That Will Blow Your Mind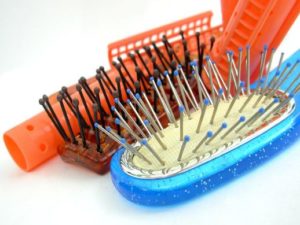 10. Hair brush
Breaking up with your three-year old hair brush might sound like the toughest thing to do right now, but here is why it's worth it.  According to a study conducted by the University of Arizona for an antimicrobial products company in Europe, the hairbrushes used by women aged between 18 to 24 contained more bacteria than the plug hole of a bathroom sink! Hope this convinces you enough to change your hair brush every year. Make sure to wash it down with some hot water and soap every week or so.
Also read : Quiz : How Good Is Your Memory?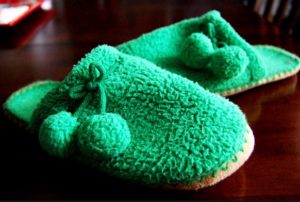 11. Indoor slippers
What about indoor slippers, how long do you hang on to them? Experts say not more than six months! Similar to the other items mentioned in this article, slippers make an equally potential breeding ground for bacteria. If you want to get rid of fungal infection on your feet, first bid adieu to your dear, old indoor footwear!
Also read: 11 Edible Flowers With Amazing Medicinal Uses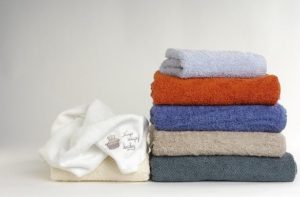 12. Bath towel
Towels absorb and retain bacteria and dead skin cells from your body. Owing to the fact that it's damp most of the time, towels make an ideal place for more and more bacteria to thrive in. Be sure to wash your towel every week with anti-bacterial detergent at high temperature. Once they turn one or two years old, chuck them away and invest in new, fluffier ones!
Also read: How to Get Rid of A Hangover?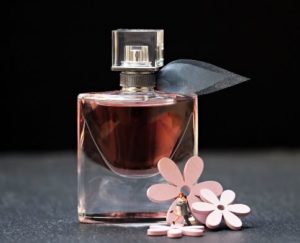 13. Perfumes
You did not see this one coming, did you? Apparently perfumes and eau de parfum that contain essential oils can last up to only three years, that too with one condition-you store it closed! If you happen to invest in your luxurious perfumes for display reasons, then the bad news is that their shelf life drops to two years when they are stored open. Whereas for eau de toilette, they can be safely kept up to four years when stored closed and three when stored open. However, in some cases, experts claim that perfumes are safely wearable until they darken in colour and lose their scent.
Also read: Are You a Calorie Master? Guess the Number of Calories in These Foods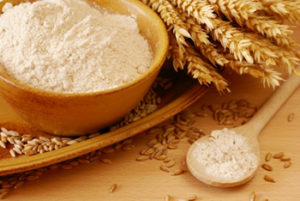 14. Flour
It's not always flour comes with an expiry date on its package, especially when you buy it in small quantities from traditional grocers. If you happen to purchase one of that sort, take note that it is generally easy to detect if the flour has gone bad- it develops a rancid smell and you will be able to find weevils in it (BTW, weevils are tiny, disgusting creatures that drill holes through your food packaging and lay eggs in them). But in cases where these signs are absent but it's been six months since you purchased the flour or since the manufacturing date, you will have to discard it because first grade flour can generally last only up to 6 months. High grade flour has been claimed to last up to a year when stored in air tight container in the refrigerator.
Also read: 13 Amazing Workouts for Perfect Butt and Hips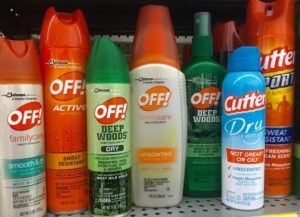 15. Mosquito repellents
Most bug repellents including that of mosquito's come with expiry dates only if their shelf lives are under three years. What if the one in your house has none?  I can only suggest you to be on the safe side and replace them every two years. These sprays lose their efficacy over time, no-brainer why you should toss them into the trash after long 24 months to begin with!
These are some of the daily-use household items that you need to start replacing more frequently!  If there are any other that you know, do not hesitate to share them with us. Thank you!