How To Get Soft Hands? : We all love soft hands. Especially for women, maintaining soft hands may be a difficult task due to frequent contact with water and soap. Some are naturally blessed with it, while the others have to work their way out of rough and dry hands with multiple efforts. Thanks to HNBT, soft hands are now just few days away! We bring to you some of the simplest yet amazing home remedies to get soft hands.
How To Get Soft Hands With Natural Home Remedies?
1. Olive Oil + Sugar
Take a teaspoon of sugar. Pour few drops of olive oil. Rub the mixture on your palm till the sugar blends with your hand. Wash off to get soft and supple hands.
Also read : How To Get Glowing Skin Naturally?
2. Olive Oil + Oatmeal
Mix together some oatmeal and few drops of olive oil. Rub the mixture on your palms to blend it perfectly. Wash off after 15 minutes to get soft hand.
Also read : Health Benefits Of Whole Grains
3. Glycerin + Rose Water+Lemon
Make a a mixture of glycerin, rose water and lemon. Take equal amounts of rose water and glycerin, and a few drops of fresh lemon juice and mix them together. We suggest you to make the solution afresh daily for better results. Thus storing the mixture in advance is discouraged. Use this twice a day  and pave your way to soft hands in no time!
Also read : How To Get Rid Of Stretch Marks?
4. Egg yolk + Honey + Almond Powder
One teaspoon of honey, half a teaspoon of almond powder, an egg yolk and few drops of rose water are sufficient to make this remedy. It depicts the action of a lotion, thus gently exfoliate and nourishes your hands. Massage this mixture evenly on your palms for 5 minutes or so. Leave it on for 10 more minutes and then wash off to get the soft hands you have always dreamt of.

Also read : Egg White Masks For Beautiful Skin
5. Butter + Almond Oil
This is another excellent homemade remedy for soft hands. The butter lubricates the skin whereas the almond oil which is rich in Vitamin E, hides visible signs of ageing such as wrinkles and fine lines. All you have to do is to take two teaspoons of butter and one teaspoon of almond oil and apply on your hands. Let it sit for 20 minutes or so and wash off with water.  Do this daily to attain the soft and supple hands you have always wanted.
Also read : How To Get Rid Of Dandruff?
6. Lemon + Sugar
Halve a lemon and put some sugar onto one of it. Keep rubbing the lemon slice on your palms until the sugar is completely dissolved. Repeat it with the other hand as well. Bonus: The acid present in the lemon is great to help you get rid of skin tan.
Must Read : Benefits and Uses of Lemon Peels
7. Honey + Sugar
Take a tablespoon of honey and half a tablespoon of sugar. Rub them on your palms till the sugar dissolves completely. Wash off after 20 minutes.
Must Read : Health and Beauty Benefits of Honey
8. Hydration
This is often an overlooked factor of dry and rough hands. Keeping your body hydrated is utmost essential to put an end to many problems. Likewise, it is also one of the important factors that will keep your hands soft and supple. Drink at least 8-9 glasses of water daily for soft hands and smooth skin.
Also Read : Health Benefits of Drinking Hot Water
9. Proper hand wash
Hand wash is an equally essential part of your hand care regime. Regardless of  the quality of natural products or moisturizers you use, if your hand wash is lousy, all your efforts will go in vain. This is because some handwash uses harsh detergents that may dry out the skin. Hence, choose a proper handwash to protect your palms. A good quality handwash will also keep your nails healthy.
Also Read : Nail Care Tips – Manicure and Pedicure
10. Use a moisturizer
Each time after washing your hands, make it a habit to apply a good moisturizer as per your skin type. It's crucial to keep your hands hydrated externally. In case if you forget to carry along your hand moisturizers, you may use wet wipes as an alternative, which work pretty effectively too.
Also read : How To Get Rid Of Dark Circles?
11. Vaseline
FYI, Vaseline or petroleum jelly is a very good remedy for cracked heels. But did you know that they are also excellent moisturizers? Perhaps you should give it a try and let us know the results in the comments below.
Must read : 15 Unbelievable Benefits of Petroleum Jelly
12. Say NO to hot water
It's always advisable that you wash your hands with lukewarm water. But hot water? A big no-no! Hot water dries out your skin very quickly which will only result in extra hustle and a lot more moisturizers.
Also read : How To Relieve Hot Flashes?
13. Keep them covered
Gloves are your hands' best hope. Apply any moisturizer or vaseline on your palms every night before going to bed  and wear gloves or really soft socks to prevent them from getting smudged or at least spreading all over your bed.
14. Gram Flour + curd
Make a paste of gram flour and curd, just enough to run on your palms. Gram flour will help clean your hands besides softening them. Let it sit for about 15 minutes or so. Then, wash off with normal water.
Also read : How To Get Rid Of Dark Underarms?
2 Easy Home Remedies To Get Soft Hands Overnight
15. Glycerin
Gently rub glycerin on your palms. You may add a couple of drops of water so it spreads easy and evenly, but keep in mind to avoid diluting it. Leave it overnight.
Must Read : 19 Unbelievable Skin benefits of Glycerin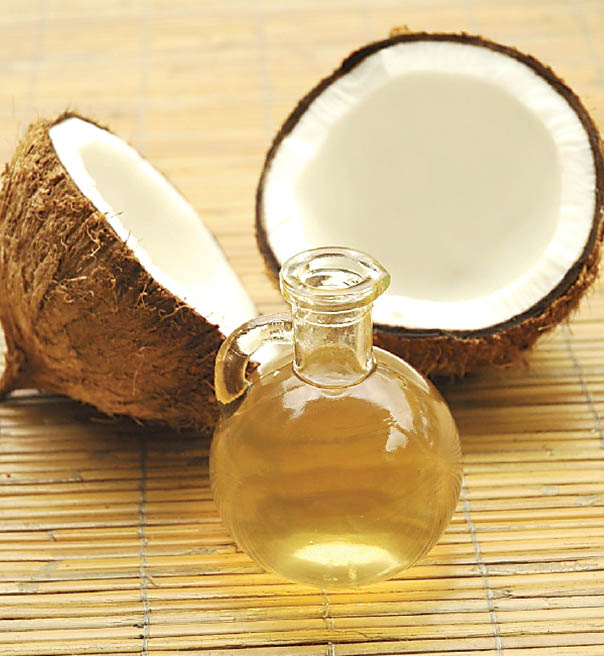 16. Coconut Oil
Massage coconut oil on your palms. Leave it overnight to unveil soft hands the next day.
Must read : 5 Awesome ways to use Coconut Oil as a Beauty Product
That would be all from us on home remedies to get soft hands. If you have anything else, share with us in comments below. Thank you for visiting HNBT!