Skin Tag Removal : What are skin tags? They're little skin growths, often small and harmless. Commonly, skin tags occur in areas such as neck, eyelids, armpits, under your breasts and also groin folds. It is typically caused by the accumulation of blood vessels and collagen in the thicker part of the skin. Also, it can be caused by obesity, diabetes, hormonal changes (during pregnancy), HIV, scratches due to shaving, jewelry, and clothing and also excessive usage of steroids. Despite being harmless, skin tag removal is very much crucial as it may affect one's self esteem. Hence, we have come up with handful of home remedies that can help you remove skin tags safely and quickly.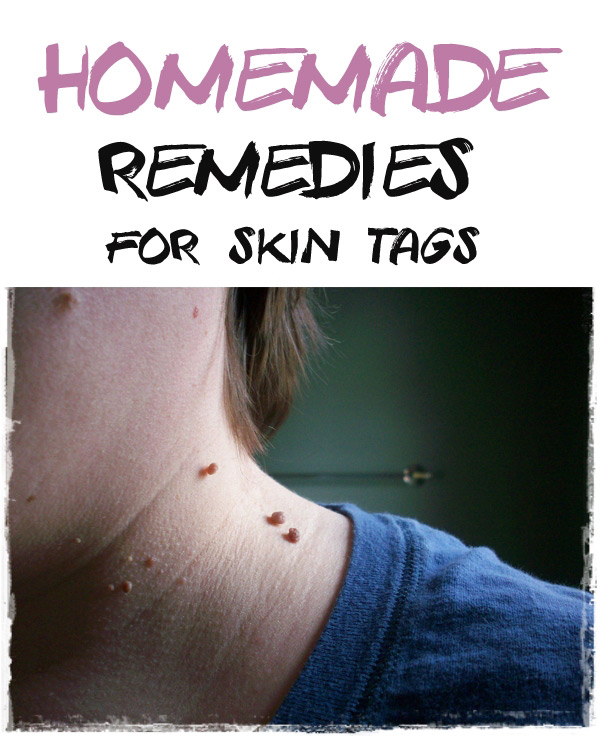 Skin Tag Removal Using Homemade Natural Remedies
1. Onion juice
Onion juice van be pretty effective in getting rid of skin tags. All that you have to do is cut an onion and leave it in a bowl with some salt overnight. Squeeze the juice out the next morning and apply it onto the skin tags every night before going to bed. This will take a minimum of 10-12 days to remove them completely.
 Also read : Stretch Marks Removal Natural Remedies
2. Tea tree oil
Tea tree oil somehow finds its way to curing many skin conditions and appears to be the best yet method for skin tag removal too. Soak a cotton ball in some water first. Then put 2-3 drops of tea tree oil on the cotton and rub over the tags in a circular motion. Repeat this daily to remove them completely.
 Also read : Natural Remedies For Acne Scars
3. Apple cider vinegar
From removing dirt on the floor and to aiding your weight loss, ACV is also a remedy for skin tag removal. Apply some acv onto the affected area every night before going to bed. This method takes a longer time to work, typically a month in most cases. Hence be patient, its acidity will do the magic for you.
 Also read : Benefits and Uses of Apple Cider Vinegar
4. Oregano oil
Oregano has some powerful antibacterial and antiseptic properties. And that is exactly why it is an amazing way to remove skin tags naturally. Create a mizture of three drops of oregano oil and six drops of coconut oil. Apply this oil mixture on the tags every day until they fall off. This may however take a month to work.
 Also read : Symptoms Of Melanoma and Treatments Available
5. Dandelion stem juice
Do not try this if you're allergic to chrysanthemum, daisies, marigold or any other similar flowers because you're likely to be allergic to dandelions too. Extract the juice from a dandelion stem– a milky liquid comes out. Apply this on the tags at least twice a day and later cover the area with a band aid. This will dry out the skin tag and make them fall off.
 Also read : How To Get Rid Of Dry Skin Problem?
6. Garlic juice
Garlic juice is an amazing natural antibiotic and is effective in treating a wide array of skin issues, skin tags are no exception. Not only garlic juice helps to dry out the tags and make them fall, it also breaks the accumulation of blood vessels beneath the skin layer. Apply garlic juice at least twice a day.
 Also read : How Get Rid Of Dark Underarms?
7. Castor oil and baking soda
All you have to do is to make a paste out of baking soda and castor sugar. Makesure its texture is thick so it is easier to apply. Apply on the skin tags every night before going to bed and cover the area with a band aid. Repeat this until the tags vanish.
 Also read : How Get Rid Of Dark Circles Under Eyes?
8. Lemon juice
Now this is going to be an easy one. Dab a cotton ball with some freshly squeezed lemon juice and then apply it gently on the tags. Repeat this two to three times a day until the tags fall off. It should not take more than a month though.
 Also read : How Get Rid Of Body Odor?
9. Fig stem juice
It's a common way of treating any skin conditions including skin tags. Grab some fresh fig stems, blend them and extract the juice. Directly apply this on the affected area at least twice a day. Again, the results may take up to a month to notice, hence, be patient.
 Also read : How To Lighten Skin?
10. Pineapple juice
Pineapple juice is also a great alternative to treat skin tags due to its high acidity. This will dry out the skin tags faster and make them fall off. Apply it two to three times daily and leave it on until it dries. It should take a minimum of 10 days to notice the results.
 Also read : How To Get Rid of Acne?
11. Dental floss or hair
This method works-100% guaranteed. Get a small thread or dental floss, or also hair and tie it around skin tag tightly. And leave it overnight. Repeat it daily, it should fall off within a day or two If it doesn't, you may take a scissors and cut the tag off the skin. Don't worry, it isn't so painful. Make sure to apply some antibacterial cream after cutting it.
 Also read : Glycerin Uses and Benefits
12. Ginger
There was the onion, then the garlic and now it's the ginger. Basically, they are partner in crimes and all three contain antibacterial properties. Slice some ginger and rub it on your skin tags. Repeat his twice daily and the results should be noticeable within two weeks at least.
 Also read : Egg White Masks For Face and Hair
That will be all from us on skin tag removal using home remedies. Should there be a query or any other effective remedies that you know, do not hesitate to comment below.