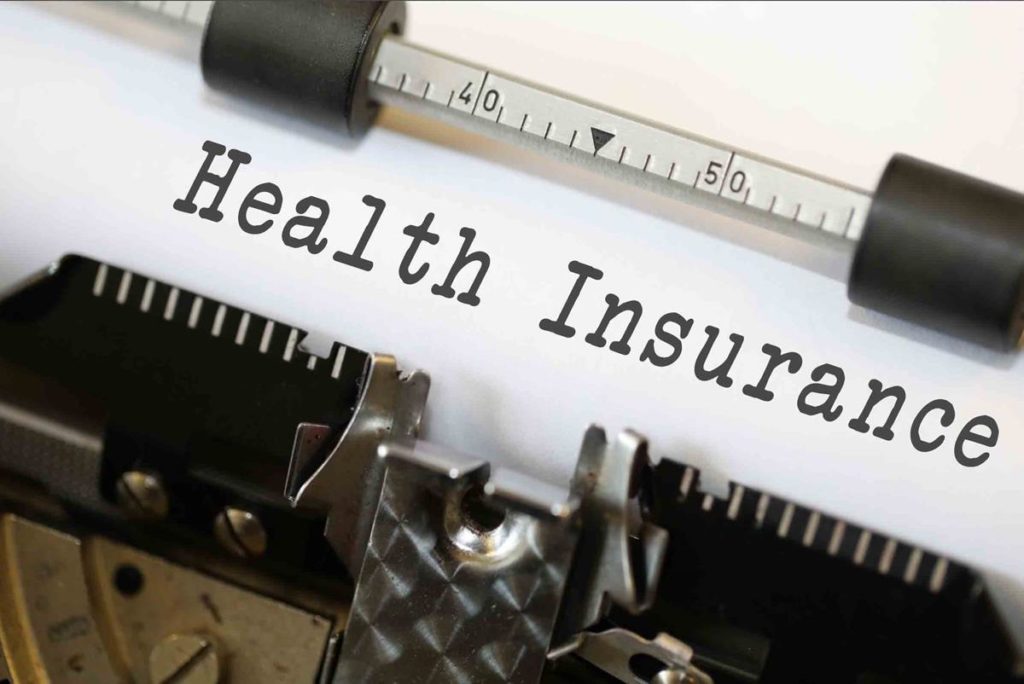 What is a health insurance and how is it different from term insurance?
Health insurance, also known as medical insurance. It is an insurance plan to specifically cover your medical expenses. Different from term insurance, which is fundamentally a protection plan that provides coverage within a certain specified or agreed term period according to respective policies, health insurance does not provide any recovery payment for the amount you have invested in the premiums (unless it is a critical illness coverage plan or is an accident coverage plan that offers payout in the event of disability).
With health insurance, you are required to pay an annual premium in exchange for coverage of all medical costs in the event of illness, treatments, surgeries, hospitalisations or even personal accident cover. Whereas for term insurance, you pay a fixed amount of premium in exchange for some return over maturity, and compensation in lump sum in the case of demise or an accident which will be paid to the nominees listed as beneficiaries.
Generally, term insurance is given a much larger importance and is reckoned to be a must-have compared to any other insurance plans out there. But with the health insurance industry growing at a fast pace and people becoming more aware of healthcare costs apart from also becoming more vulnerable to various diseases birthed by the change in lifestyle and environment, health insurance easily claims its significance as an equal.
Accessing Health Insurance
Stepping into 2020, it is safe to claim that all insurance companies offer health insurance plans as one of their primary policies. Thanks to the rapid advancement in technology, you no longer need to feel alien to learning about health insurance nor getting an access to it. Everything is available at the access of your smartphone if not computer, all you really need is the internet! If you are not able to find an agent at your convenience, health insurance policies are easily available for purchase and registration online too- yes, you can actually buy health insurance online. Most of the websites come readily equipped with contact details and customer support to help clarify your concerns before you proceed. With the ease of access from the availability of websites, other insurance services can also be fulfilled; e-consultations, claims, tax receipts, policy kits and many more. It makes comparing policies and decision making a lot easier for you.
Why should you invest in health insurance?
There are plenty of reasons as to why you should get yourself or your family, a health insurance policy. If the flexibility and financial benefits it has to offer are not enough to convince you, here are more to ponder on:
Rise in health emergencies
Studies have proven that the change in lifestyle and environment have made humans more vulnerable to disease and illness. This is contributed by the shift in our eating habits, food preparation methods, climate changes, mental stress and increase of chemical contact in daily routines, along with a few other factors too. With such risk at stake, it is only wise to prepare a medical contingency plan, health insurance included, especially now that most also offer personal accident cover plans. Although it is agreed that prevention is better than cure, the unpredictability a medical emergency has to offer is far too high, beyond what a healthy lifestyle can help.
The medical industry has seen a tremendous increase in its cost, particularly in the last decade. The quality of treatments, surgeries, medications, facilities and consultations have levelled up extensively, with which comes high bills, so much higher than what 60% of the population could afford. At instances like this, health insurance comes in handy. You no longer need to worry if you don't have enough emergency savings in case of hospitalization or private treatments. Health insurance makes it possible for you to claim all medical bills as long as it complies with their terms and conditions, which generally don't vary much when compared between most insuring companies. Plus, the nature of health insurance claim is cashless, helping you to cut back on your out-of-pocket expenses which is better saved for other emergencies or expenses.
Did you know that the government also offers tax benefits for health insurance? Whether you buy insurance online or offline, almost all medical plans are eligible for tax claims in India under section 80D of the Indian Income Tax Act. You are able to claim up to INR 25, 000 for the premium paid on health insurance for yourself, your spouse or dependent children. Should you have taken health insurance for parents aged 60 and above, you are entitled to claim for INR 25, 000 more. The deductions will be made based on the premiums paid annually.
If you did not know, many of these policies actually offer cashless claim benefit- wherein you do not need to make any out-of-pocket payments. The bills will be squared between the insuring company and hospital/ clinic involved. However, to enjoy this benefit, you will need to get yourself admitted only in the insuring company's network hospitals. You will be required to fill a pre-authorization form prior to admitting yourself, and then flash your medical card to redeem the perk. If you are looking to buy insurance online, fret not, most of these forms are readily available in insurer's websites and can be done at the convenience of your home without having to leave it. However, please take note that most of the cashless claim terms come with a limit to how much you can claim.
Before you buy a health insurance, you must also understand how the premiums work. Though there is no single formula applied in calculating the premium to be paid, generally these factors can influence the numbers you will be quoted with upon the completion of a background check and full medical screening:
Age (the older you are, the higher your premium is likely to be)
Family history of diseases
Job profile 
Pre-existing disease/illness/disorders
Past medical history
Sex (Women tend to be charged with higher premiums compared to men )
Smoking habits
All in all, whether you subscribe to an individual, maternity, family or personal accident cover policy (which usually comes in as a rider to the purchased insurance), health insurance is as important as term insurance. It is strongly recommended that you invest in both types for a more secure future.
In this article