Home remedies for dog ear infection: One of the most common heath problems that dogs suffer from is otitis externa or dog infections. The thing about dog infections is that they are extremely difficult to deal with because they tend to recur over and over again. However, the good news is that you can treat them with a number of home remedies that are both safe and effective. You can give your furry friend a relief from ear infections without having to worry about any side effects or adverse impact of chemical-filled medications.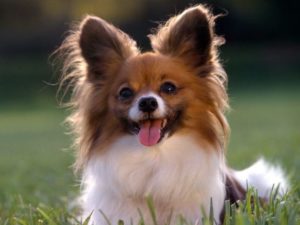 100% Natural & Safe Home Remedies for Dog Ear Infection
Your pooch is your best friend and a member of your family, so naturally you want nothing but the safest treatments for him when he suffers from any health issue. Hence, we will provide you with some of the safest and most natural home remedies for dog ear infections that you can try on your pooch.
1. Apple Cider Vinegar
 Being a powerful antibacterial agent, apple cider vinegar, or ACV, is one of the most commonly used and effective natural treatments for dog ear infection. The best thing is that you probably already have this amazing ingredient in your kitchen. If your pet does not have any open wounds or lesions in his ears, you can use ACV undiluted. If he does have open wounds, make sure that you use ACV diuted with distilled water. Also, keep in mind that you should always use organic, unpasteurized ACV as it has antiviral, antibacterial and antifungal properties.
How to Use:
Whether or not you dilute apple cider vinegar to treat dog ear infection, you need to place up to 10 drops of ACV into your pet's ears.
Do this once a day for at least 2 weeks.
Note: You can use ACV as part of your dog's daily routine as it fights bacterial growth in the ears and is 100% safe. Experts recommend ACV especially for dogs with chronic ear infections.
Also check: How to get rid of fleas and ticks naturally?
2. Garlic Oil Drops
As you may know, garlic is known for its antibacterial, antimicrobial and antifungal properties, making it effective against various types of infections. It contains allicin, the main ingredient that combats infections, which is extracted when crushed. You can use garlic oil to keep your dog's ears clean, eliminate ear mite infections, fight fungal and bacterial ear infections as well as treat inner ear swelling and fluid.
How to Use:
Place 10 drops of garlic oil in each ear of your dog 2 times a day until the bacterial or mite infection or infestation is resolved.
For cleaning and maintenance, place 10 drops of garlic oil in each ear once a week or a month, depending on how often you need to do so to keep your dog's ears clean.
Must read: How to get rid of skunk smell from pets?
3. Calendula Ear Drops
Calendula, with its antifungal properties, is one of the mildest home remedies for dog ear infections. Calendula tinctures are available in many natural health food stores. By using calendula ear drops, not only do you get rid of ear infections that your furry friend suffers from but you also help heal wounds that he may have inside his ears.
How to Use:
To make a calendula ear drop, mix 1 calendula tincture with 1 cup of warm distilled water and ½ teaspoon of sea salt. Mix the ingredients well.
Then place 10 drops of the solution inside each ear once a day.
Depending on the severity or type of the infection, repeat this treatment for at least 10 days.
Also check: How to get rid of gophers?
4. Green Tea Drops
You already know that green tea has countless of health benefits for you, but did you also know that it is one of the greatest home remedies for dog ear infections as well? Green tea drops can help in soothing the irritation or swelling that comes with an ear infection. The antioxidants in green tea help in reducing inflammation as well as keeping the ears clean. The recipe to make this effective homemade treatment is quick and easy.
How to Use:
Add 2 teaspoons of organic loose leaf green tea or 2 organic green tea bags to 8 ounces of boiling water.
Let the tea steep for 4 minutes (no longer) and cool.
Apply about 10 drops of the ear drop to your dog's infected ear 2 times a day.
Ideally, you can use this remedy in combination with stronger home remedies as well as to treat any type of dog ear infection.
Must read: How to get rid of horse flies?
5. Tea Tree Oil
When it comes to topical antibacterial and antifungal agents, tea tree oil is undoubtedly one of the most powerful kinds. It is known to be an excellent natural treatment for a wide range of health and skin conditions. You can also use tea tree oil to treat the irritating and uncomfortable ear infection that your dog is suffering from. It is not only an effective germicide but often helps in relieving the swelling and itching that accompanies ear infections.
How to Use:
Administer at least 8 drops of tea tree oil to each ear 2 times a day for a minimum of 10 days.
You can also apply tea tree oil to your pet dog's ears up to twice a day to cleanse, disinfect and heal his ears.
Note: Be careful not to get tea tree oil into your dog's eyes or overuse it as it can cause further irritation.
Also check: How to get rid of mice?
6. Margosa Oil
Due to margosa's antimicrobial properties, it is commonly used to cure dog ear infections. Margosa oil works most effectively when it is combined with other ingredients like tea tree and eucalyptus oils. This remedy will help in soothing the inflammation that accompanies ear infections and providing relief from symptoms. Although margosa oil can be used to treat any type of ear infection, keep in mind that it works best in mild cases.
How to Use:
Prepare an all-natural ear cleaner with a mixture of 1 oz. margosa oil, ½ oz. tea tree oil and ½ teaspoon of eucalyptus oil. Mix well.
Apply 10 to 20 drops of the oil into your dog's ears once a day for 2 weeks.
A dog is the most loyal being you can ever have. So it is only natural that you want to give him as much love as possible, thereby wanting the safest and most effective treatments for any health problems he might have. When your furry friend has an ear infection, give him the relief he needs and treat the infection with these home remedies for dog ear infection. Be sure to seek immediate medical assistance if the infection does not subside within 5 days of home treatment period.