Regardless of which city you live in or facilities you get there- the need to breathe fresh air is of utmost importance. However, with rising levels of air pollution in the country, you can never be sure whether or not the air you are breathing in is free of pollution and germs! Along with residents of the major metro cities, those living in suburban areas are also coping with the unprecedented menace of air pollution. With fresh and germ free air becoming scarce, you need to find the means to get rid of air pollution.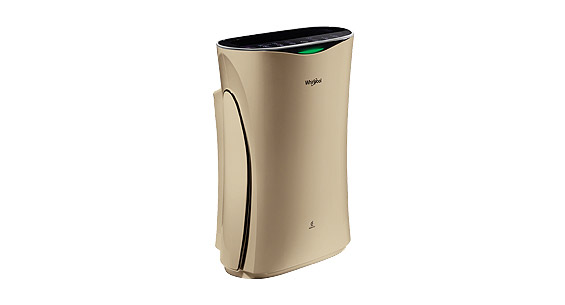 How Polluted Air Can Hamper Your Health?
You may not always understand when you inhale germs and pollutants through the air you breathe in because clearly, not all types of toxic fumes are visible to human eyes. When your lungs are exposed to pollutants and germs present in the air on a regular basis, the risk of getting afflicted with lung and respiratory ailments shoot up considerably. Those with existing respiratory conditions fare worse. It also affects the pets in the household adversely.
Means to cope with air pollution
You cannot banish air pollution altogether- regardless of where you live. Surely, wearing masks can help to an extent when you are outside, but what about the air indoor? The air indoor may appear fresher than what you inhale outside, but oodles of invisible microbes and germs exist in indoor air too. To stay safe from polluted air inside home, you may resort to using an air purifier. An air purifier can eradicate a major percentage of germs and pollutants in the air inside your home. However, you will have to buy a device that matches your needs the best.
If you are on the lookout for an air purifier that can easily tackle allergens, bacteria, dust, chemicals, foul smell, you must opt for a purifier that has 6th SENSE® AnionShield Technology. Such purifiers can also help get rid of yeast, pet hair, mildew, and pet hair, from the air you and your family breathe.
How Air Purifiers Operate?
The air purifier devices for indoor usage are boxy and mostly portable devices. These devices take in the indoor air, and in the process, suck in the germs and pollutants. The filters in these purifiers traps the impurities and the outflow delivers clean and fresh air, that is much safer for inhaling. The operation remains invisible to your eyes, though.
1. Guide to buying an indoor air purifier
The market is replete with various types of air purifier devices. For a first time buyer, it is natural to get baffled. Listed below are a few factors that you should utilize to compare the available models and pick a suitable one thereafter.
2. Filtration mechanism and type
This is possibly the most important parameter to use when you shop for an indoor air purifier. These devices have embedded filters for trapping dirt and germs, but the efficacy of each filtration method is not equal. Not all of them are safe from a health perspective either. The majority of the models are equipped with any of the following filtration mechanisms. Of these, the HEPA and activated carbon filter based devices are safer from a health perspective.
Also read: How to Get Rid of a Stuffy Nose?
3. Running cost
The running cost of any appliance has to be considered prior to buying and same holds true of indoor air purifiers. The activated carbon filters usually last for 3 months, which then needs to be replaced, whereas, HEPA filters run for a year once set up.
4. Convenient features/ add-ons
While all indoor air purifiers will purify the air inside the house- it is better that you buy a model that comes with convenient features. A remote controlled unit for the device is suitable and you may also look for features like timer and indicators for filter change too.
Also read:  8 Powerful Home Remedies of Sinus Infection
5. Portability
While most air purifiers are not huge in size, you may look for a portable unit if you want to use it in various places of the house based on your needs.
So, those were a few pointers that will help you find the right purifier for your home. The air purifier market is flooded with various purifiers that claim to do wondrous things. When in doubt, close your eyes and buy a Whirlpool Purafresh air purifier. Most whirlpool models have 6th SENSE® Technology apart from other features such as HEPA filter, 4 stage filtration, and freshonizer. They can eradicate 14 different types of contaminants from the air, and also helps eliminate PM 2.5 pollutants from the air. These purifiers also have an air quality indicator that lets you know that your air is clean and pure. So, what are you waiting for? Invest in a Whirlpool air purifier, and give your family fresh air to breathe!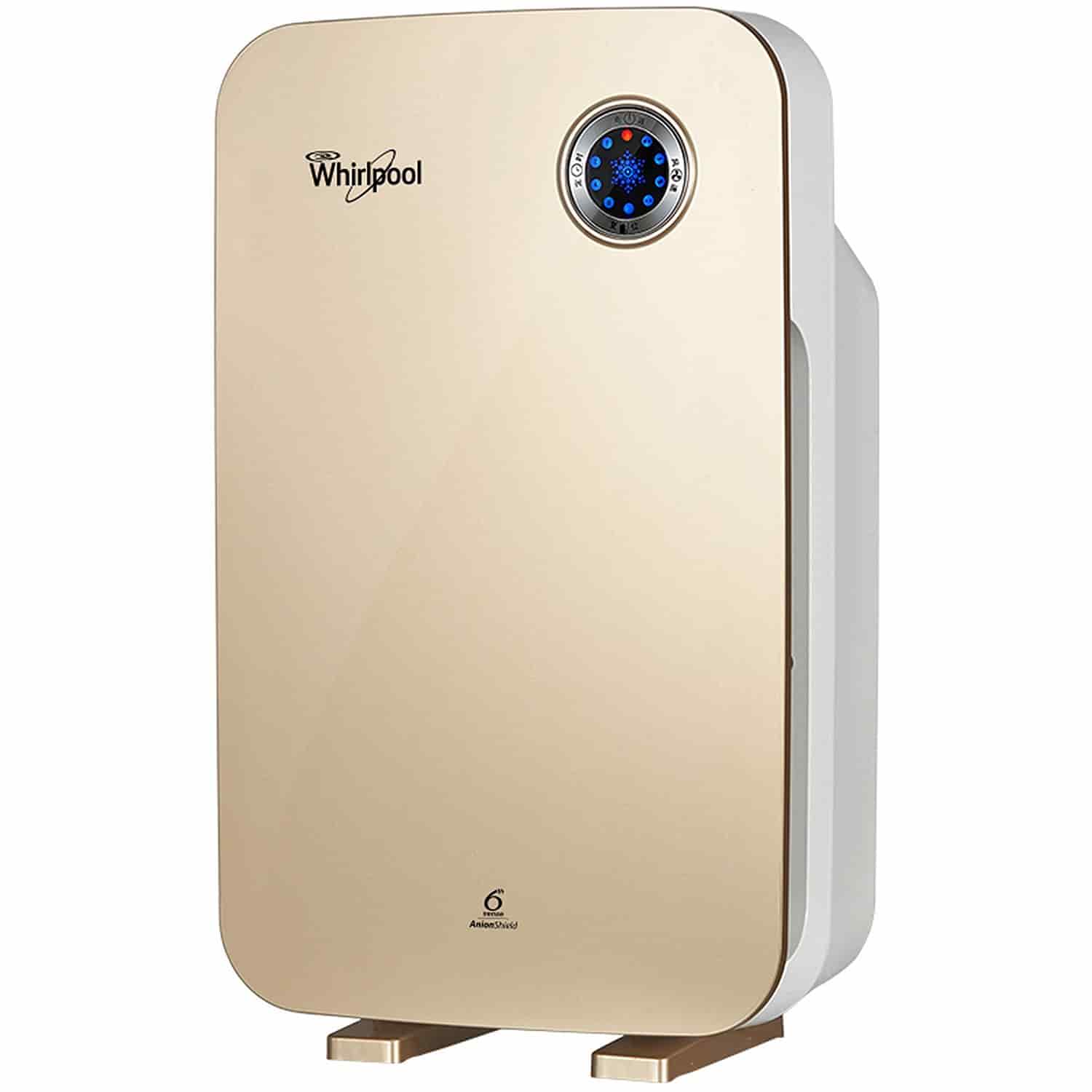 Why choose Whirlpool Purafresh air purifier? Choosing Whirlpool air purifiers over other options is prudent for you, owing to a number of reasons.
Whirlpool air purifiers come with HEPA filters that removes visible as well as invisible germ and particles from the air.
These air purifier models come in varying capacities- ideal for use indoors and even in gyms.
These air purifiers also come with embedded air quality monitoring feature and LED indicators. This makes things easier for you to gauge indoor air quality and time to replace filters.
You can adjust the fan speed as per usage needs.
These models come with child safety lock and sleep mode for a better user experience.
Contrary to common perceptions, air purifiers are not devices that you should use like air conditioners or coolers. A majority of germs, microbes and air pollutants remain invisible to your eyes and you cannot smell them either. Without an air purifier activated indoors, such elements can easily get into your body and despotized in the lungs- without you being aware of it. This can have an adverse impact on your health and the family members and pets may get affected too. So, to stay away from numerous respiratory ailments and health hazards, start using an air purifier indoors from now.
Buy a Whirlpool purifier – buy your family better health!
In this article