Most often than not, patients find themselves in a conundrum having to wait to seek medical attention. Many a time this leads to further health complications, even death. Thanks to the medical advancements in the last few decades, patients are no longer pinned to long waiting lists in order to be able to avail help. They can now resort to medical tourism and have their health concerns sorted promptly, that too at half the cost.
Medical Tourism and Why It Is Worth All the Buzz?
Gone are the days when you had to register yourself for transplantations and wait in a queue for your case to be attended to. Medical tourism is an ever evolving field that allows hundreds of people to avail inexpensive yet world-class medical treatment, without any delay. While most people opt for medical treatment abroad to omit the waiting period, some are immigrants who prefer to be treated in their native country.
Medical Tourism is a burgeoning industry with nearly 8 million people seeking medical help overseas. Citizens from Europe and South America often opt for treatment in less expensive countries like — India, Malaysia, Turkey, Brazil and Thailand.
Low cost of treatment in these countries doesn't mean that they cut down on the quality of their services. They offer the best amenities not only in terms of medical care but also with excellent post-surgery care. The nurses and service staff too provide great assistance, and are compassionate while attending every small need of their patients. Besides that, medical tourism gives patients an opportunity to visit a new country and recover in an exotic environment, which might even speed up the process.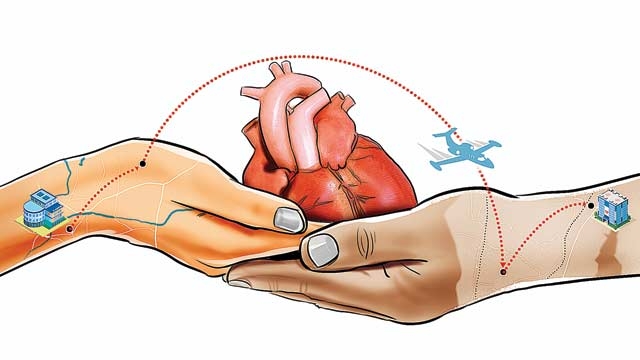 Medical Tourism in India
Among the many countries where medical tourism is booming, India deserves a special mention. As per a report published by Medical Tourism Market, India is one of the most cost-effective medical tourism destinations across the world; the treatment here costs one tenth of what it may cost in the United States. This is why several hundreds of people flock the shores of India in the hope of quality treatment and compassionate health care!
Hospitals in India have integrated the latest medical technologies, which are in compliance with international quality standards. Doctors here have obtained education and training from world renowned universities in India and overseas. English being the common medium of interaction, language too is not a barrier.
Attaining a visa to India, when availed fairly, involves an easy procedure with very little chances of rejection. Moreover, the country has a vast network of hospitals that is equipped to cater the growing medical needs of patients from across the globe. Vascular surgery, heart transplant, orthopedic surgery, lung transplant, kidney transplant, and liver transplant are some of the most sought after treatments in India.
If you are planning to avail medical aid in India, advanced hospitals in Chennai, Kolkata, Delhi, Mumbai, Hyderabad, Bangalore and the National Capital Region serve as the best options. You can pick the hospital of your choice and also zero in on a doctor you prefer. Once you have decided on a doctor, you can send in your health charts and reports even before you fly in for consultation.
Some of the leading hospitals in India include — Fortis, Columbia Asia, Narayana Health, and Apollo. Highly experienced doctors from all the fields practice and consult in these hospitals. Not only do these institutions render orthopedic and vascular surgeries, but also conduct transformative surgeries such as an heart transplantation.
Also read: 10 Sneaky Risk Factors Of Heart Disease
Why Should One Choose India for Medical Aid?
India is one of the leaders in medical science today. Professionals in the field are adaptive of the progress in medical science and are consistently taking up tough challenges to better themselves. The number of successful critical surgeries in our bag stand evidence to the same.
Some prominent reasons why India is attracting more and more patients include:
1. Exceptionally qualified and trained doctors
It is a matter of great pride that India has some of the finest doctors in the world. With training from the best medical colleges in our country and abroad, and ample experience in dealing with different kinds of medical cases, our doctors and surgeons have developed great level of expertise in their work.
2. World class medical facilities and amenities
Take a tour of the renowned hospitals in India and you will see the efficient medical infrastructure that they provide. High-end and expensive medical devices are used for diagnosis and treatment. Quick recovery of the patients is further ensured through top-notch facilities and the latest technology.
3. Compassionate care from healthcare providers
Only medicines and treatment procedures are not enough to cure a patient. It needs to be paired with compassionate care to encourage best results.
India is known for its hospitality and empathetic spirit. Healthcare providers here take care that patients are nurtured to fast recovery and return to their homes healthy and happy. Special care is essential for patients who undergo critical surgeries, as they involve a lot of mental/emotional trauma.
Let's understand this through a close study of heart transplantation in India.
Heart Transplantation in India
There are many success stories of heart transplantation in India, and the country has carved a niche for itself where such intricate surgeries are executed successfully. With the advancement of medical science and technology in our country, the best techniques and facilities for heart transplantation are available to us. Not only this, India has some of the most proficient and experienced cardiac surgeons too. With development and availability of effective immunosuppressive medications, advanced medical science technology and ways of managing acute heart rejection, more and more number of heart transplant cases are becoming successful in India.
In spite of the developments, it is true that it is a major surgery and hence a matter of high anxiety. In such a case, it is natural to have queries and doubts about it. Hence, it is recommended to have a detailed discussion with the surgeon and his team of doctors to understand your condition in depth. Only after getting a clear overview of the whole process, one should proceed to the treatment. It is essential that you choose the right surgeon and the best heart hospital in India for your heart transplant.
Procedure of Heart Transplantation
The patient is first put under general anesthesia to initiate the procedure. Through the transplant, the damaged/diseased heart is replaced with a properly functioning healthy heart, which is obtained from an organ donor.
All the main organs, including the heart, remain functional in a body up till four hours after the person dies. So the heart needs to be harvested from the body within that time period. Once harvested, the organ should be stored properly until the time it is transplanted in the body of the recipient. It should preferably be done within four hours.
Ideally, it takes 4 – 5 hours to perform this surgery. However, the time involved in the surgery largely depends on the condition of the patient.
Requirements for a Donor Heart
In order to fulfill the criteria of a donor heart, it is important that:
The heart of the donor matches with the tissue type of the recipient. Specific medical examinations and tests are designed to get this information.
The donor should have a healthy heart. There should be no history of any chest or heart ailment.
The donor should be fatally deceased or brain dead.
The family of the donor should be willing to donate the heart.
The donor should not have hepatitis, HIV or cancer.
The age of the donor should not be more than 65 years.
Also read: 4 Health Benefits of Early Morning Walk
Various Steps Involved for a Heart Transplantation in India
1. Pre-evaluation process
Once it is established that heart transplantation is the only way of treating the ailing heart, a thorough checkup of the patient is done. This pre checkup helps the doctors decide whether or not the patient is fit for the surgical procedure, which involves various pathological tests.
2. Registering in a hospital where heart transplant is done
Followed by the confirmation from the doctor, the patient needs to register at a good hospital where heart transplantation is done. It is recommended to approach the best heart hospital in India.
3. Getting a donor's heart
Finding proper donor heart is the next and extremely crucial step. It might take quite some time, even months, for finding a donor heart. When the hospital receives a potential heart, they get in touch with the patient (or his/her family) for pre-operative evaluations.
4. The final process of heart transplant
Once the test reports confirm the above mentioned specifications, preparations for the surgery begin.
Recovery Process Post Heart Transplantation
Post-operative care is an essential part of the recovery process, after a heart transplantation.
It is significant to understand that the recovery is gradual as the surgery is a major one. Regular monitoring and checkups have to be done to ensure that the heart is functioning well and has been accepted by the new body.
Various examinations like lung function tests, echocardiograms, electrocardiograms, blood tests and biopsies of heart tissues need to be done for almost a year after the surgery. Also, medicines are prescribed, including immunosuppressant, which need to be taken as per the recommendation of the physician. No strenuous activities can be done for quite some time after the surgery.
Also read: 14 Yoga Asanas To Reduce Stress
Heart transplantation need not be an expensive and worrisome affair. All you require to do is to connect with one of the leading hospitals in India and leave the rest in the hands of the experts. You will be on your feet and the path of recovery, even before you know it.
In this article