Health Insurance in India: These days, state-of-the-art medical treatment in corporate hospitals is huge, and enough to give an average family a heart attack. Even the mildest of ailments are charged high by hospitals in the name of medical investigation and timely treatment. It's difficult for a middle-class family to afford these bills easily and without burning a large hole in their savings pool.
Besides, medical costs keep rising in the name of best quality health care, forcing people to compromise on the standard of health care received, due to limited means of average people. The importance of health care is felt to avert such situations – a need that must begin early in life so that the maximum benefit can be availed of, when in need.
Also, when disaster strikes and large amounts of money are needed to pay hospitals, Indian families find it difficult to arrange for the money required for immediate treatment. In such households, most savings are in fixed assets which cannot be liquidated immediately.
For these reasons, it is essential for individuals and families to take up a health insurance plan and safeguard their future, unknown as it is.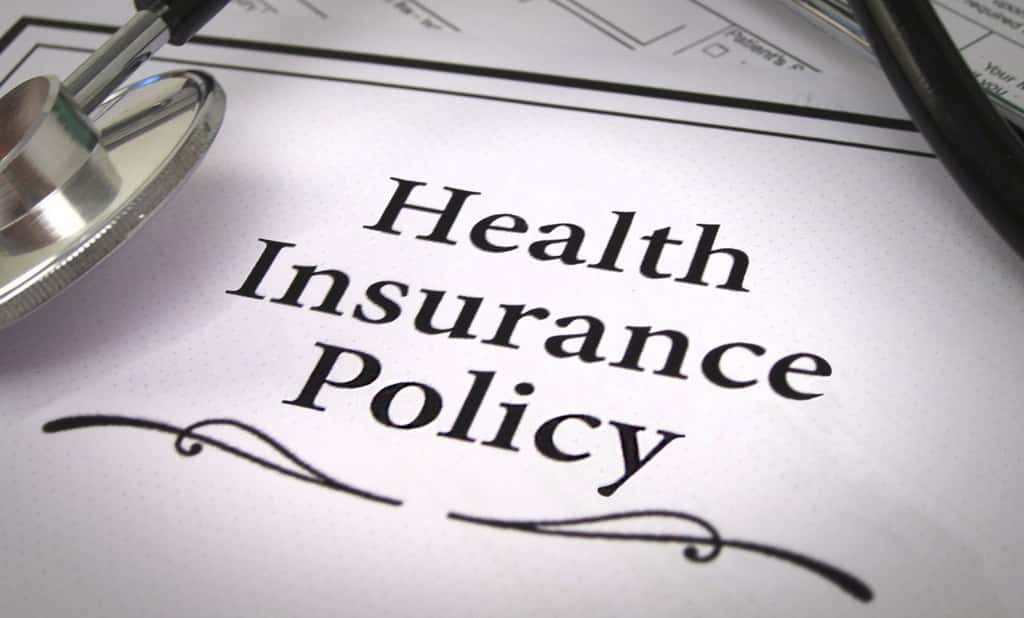 All You Need To Know About Health Insurance in India
Advantages of a health insurance policy: After one invests in a health insurance policy, they enjoy these benefits:
Flexible insurance cover
The facilities of the policy can be availed of till old age by renewing the policy every year
Income tax benefits u/s 80D
What a health plan covers: In India, health insurance covers all kinds of expenses that patients incur, related to hospitalization for sickness, accident or injury. A good health insurance policy includes the following features:
Medical tests, doctor's fees and other costs of investigation before hospitalization
Cost of hiring the ambulance
Hospital costs such as diagnostic tests, room charges and cost of operation and after
Costs incurred after hospitalization till complete recoveries, such as doctor's visits, diagnostic tests, medicines, physiotherapy, etc.
How Health Insurance Works?: In India, health insurance is an annual policy that is renewed each year. It usually covers hospitalization due to accident and injury, sickness and rare ailments, subject to some exclusions and waiting periods, laid down in the policy. Health insurance can be claimed in either of these two ways:
a) Cashless
Medical insurance companies are linked to a network of hospitals with whom they have a direct billing tie-up. This means that the insurance companies pay the claim amount to the hospital directly. Once an injured or an ailing person is admitted to one such network hospital, a relative will send his cashless card to the billing desk at the hospital. Here, his cashless admission will be done, subject to the insurer's approval. With this, the patient will need to pay only for those expenses not covered by the policy.
b) Reimbursement
If an individual is admitted into a hospital that's not part of the insurer's network, the patient will need to pay out of his pocket to the hospital, and then submit all original papers along with the claim form to the insurer for reimbursement.
Also read: India, Medical Tourism and Heart Transplantation
Leading Medical Conditions Under Health Insurance Cover
Here are the leading medical conditions for which insurance companies provide valuable cover:
1. Cancer
With the spread of cancer increasing every year, Indian insurance companies are going all out to include and offer critical illness insurance such as cancer protection in their insurance policies. And informed and aware individuals are lapping it up by investing heavily in such policies. In fact, these policies offer cover that ranges from diagnosis, treatment, hospitalization, radiation, chemotherapy, and surgery. These comprehensive products are available to cancer patients whether at the primary stage or advanced. The forms of cancer that are included in these plans range from breast cancer, lung cancer, ovarian cancer, stomach cancer, prostate cancer, etc. The insurance payout usually depends on the severity experienced by the policyholder and the claims previously made.
2. Accident
An accident caused by external, visible or violent means is defined as an accident for which insurance policies offer compensation in cases where the individual is physically impaired, mutilated, hurt or even dies. The accident could be by air, road or rail, or due to a fall, injury or drowning. By having an accident policy, individuals safeguard themselves from unnecessary expenses of a mishap, particularly since life has become more and more uncertain to a large number of people in India.
3. First Heart Attack
When an individual suffers a myocardial infarction for the first time, a part of his heart muscles dies due to poor supply of blood to the relevant part of the heart. Health policies usually cover the costs of diagnosis, ECG, and specific medication.
4. Kidney failure
With diabetes rearing its ugly head in India more and more, a natural fall-out of it is kidney failure. Consequently, patients need to take dialysis on a sustained basis until their health issue is managed, if not cured. Here's where insurance steps in to take care of the expenses of diagnosis, tests, hospitalization, and further investigation, and ultimately dialysis.
By scouring the market, people can find the ideal health policy that will take care of their new and pre-existing health conditions.
5. Stroke
A debilitating disease like a stroke can completely change one's life and put an end to all the happiness in one's life and life goals for families. Fortunately, there are thoughtfully designed health plans in India that cover treatment, recuperation needs and physiotherapy and any other specific costs stroke patients undergo.
Other Benefits of Health Insurance in India
Apart from the advantage of timely medical assistance, patients who avail cover from their health plans also stand to benefit from the tax benefits associated with their specific plans.
These are the tax benefits customers can claim on their health insurance policies:
Sections 80D and 80DD: Customers can request a deduction under Section 80D. Premiums paid for a dependent or disabled person's health insurance can claim deduction under Section 80DD.
Conclusion
Today's economic scenario is volatile, and it is difficult to tell when and how you might be in a situation that demands quick and the best medical treatment. It, therefore, pays to save for such rainy days by investing in a health plan that could cover most illnesses and medical conditions. After all, you never know what the future holds for you.