How to get rid of mold?: The problem of mold and mildew is not uncommon in houses. You might clean the tiles and the walls of the house regularly, yet still find mold and mildew on them. The problem is more prevalent during rainy seasons when the surfaces remain damp and complete drying is not possible. Overflow of water is also a common cause for the development of mold and mildew. Mold and mildew not only look unpleasant, but can also cause various kinds of health issues as well. It has been seen that different kinds of skin infections, allergies, irritations, sinus, breathing troubles etc can emanate from mold and mildew. Strange but true, mold can also contribute to fatigue and stress in people who live in such surroundings.
Taking into consideration the various health problems that this fungus can cause, it is highly recommended to get rid of mold at the earliest. Generally pest control companies have to be contacted so that they can carry out the work of fumigation and eliminate the fungus successfully. However, these companies use strong chemicals, which can be harmful to the health and safety of all beings in the house. Regular use of these chemicals can impact the health of individuals drastically. Along with seeking assistance from pest control companies for getting rid of mold and mildew, mentioned below are some natural remedies, which can help in keeping the problem at bay.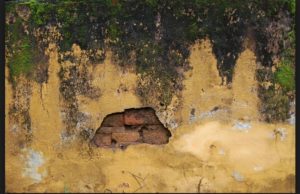 6 Easy Peasy Home Remedies to Get Rid of Mold from Your Household
1. Vinegar
Vinegar acts as an excellent fungicide to get rid of mold and mildew from any kinds of surfaces. The good news is that there are no chances of staining or side effects from using vinegar to remove mold. Take a strong bristled brush and scrape out the mold deposition from the surface. Now, with the help of a kitchen sponge, apply vinegar to the affected area generously. Just one time application might not suffice, especially if the mold deposition is a stubborn one. Repeat the remedy until the mold is completely gone. It is recommended that you use white distilled vinegar for this remedy.
Must read: How to get rid of termites?
2. Distilled ethanol
Go to the nearest general pest control store and get a bottle of distilled ethanol. Pour the distilled ethanol in a spray bottle and spray it on areas where heavy mold depositions are seen. Ethanol has great impact on mold and kills them almost instantly when sprayed. It also helps in controlling the re-growth of mold and mildew, thus prevents them from coming back.
Also check: How to get rid of lizards?
3. Tea tree oil
Various kinds of home remedies are used for mold and mildew eradication and control, but the ingredient that works best in this regard is none other than tea tree oil. This is because this herbal oil abounds in anti-fungal properties and acts as a fungicide when applied on the fungus. Along with killing mold from the surface, the herbal oil also prevents the recurrence of mold on that particular surface and area.
This tea tree oil solution can be easily prepared at the comfort of your own home. Mix about 100 ml each of white vinegar and tea tree oil with 500 ml of water. Pour the whole mixture into a spray bottle. First, scrape the mold off with a hard brush or scrub pad. Then spray the tea tree oil solution to the surface thoroughly. Be sure to spray every five hours until the mold completely disappears.
Must read: How to get rid of cockroaches?
4. Grapefruit Extract
Grapefruit extract to get rid of mold, who would have ever thought? Although this remedy might require you to fork out a bit more cash than any of the remedies mentioned above, grapefruit extract has been claimed to do wonders to get rid of mold from all kinds of surfaces. Also, no acidic odor or anything of that sort is produced while using this natural ingredient. Simply mix about 20 drops of grapefruit extract with about a cup of water, pour the solution into a spray bottle and spray on the surfaces where mold is seen.
Also check: How to get rid of mice?
5. Hydrogen Peroxide
The problem of mold and mildew can be combated successfully with the help of hydrogen peroxide. In 1 cup of water, add about a teaspoon of hydrogen peroxide. Again, pour the solution into a spray bottle and spray on the mold affected areas. Let it sit for 10-15 minutes, to allow the mold to absorb the solution.  Then use a hard brush or scrub pad to clean the affected surface. Once done, make a solution out of ½ teaspoon baking soda and one cup of water. Use the baking soda mixture on the areas where mold and mildew attacks are common. This application will restrict further growth and development of the nasty fungus.
Must read: How to get rid of carpenter bees?
6. Chlorine Bleach
This is probably the most inexpensive method on the list that can be used to get rid of mold. Though inexpensive, the effectiveness of this natural remedy cannot be undermined in any manner. Complete eradication of mold and mildew is possible with chlorine bleach. Readily available in the market, you just need to sprinkle the bleach on the surface where mold development has taken place. Sprinkle some water on it and let the bleach sit for some time. Then, use a sponge or a scrubber to clean the surface.
These were some of the best home remedies to get rid of mold from your household. Give them a try today, and get back to us with your feedback!