Health Insurance for Women: Gone are those days when the role of women was largely limited to managing the household chores and looking after the kids. Despite the prevalent gender discrimination and societal prejudices- modern women do not shy from matching their male counterparts in education and career fronts! While Indian women are becoming more aware and vocal about their needs, a large section of them ignore a vital aspect- health! Having to cope with the stress and demands of life, a majority of Indian women underestimate the need to safeguard health woes by buying suitable insurance. This is true even for working women. However, the availability of women-specific health insurance plans has increased.
Related: Ensuring You Evade The Common Pitfalls When Buying Life Insurance Policy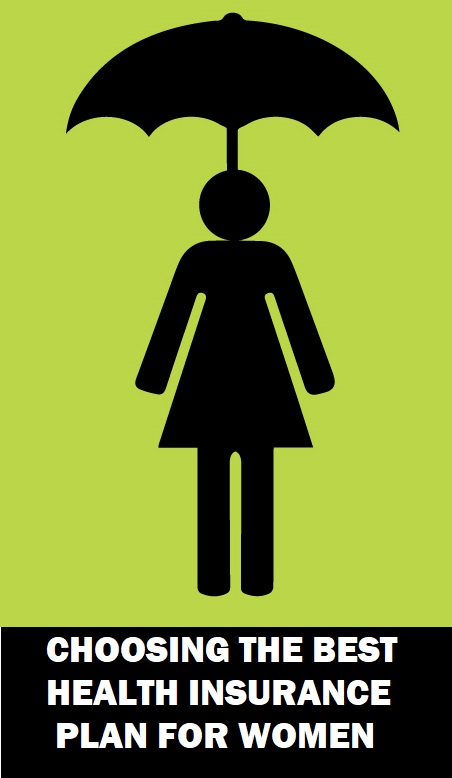 Understanding The Need for Women-Specific Health Insurance Plans
The section of women who actually buy health insurance plans, do not think much of looking for women-specific insurance policies. While general health insurance plans may offer some coverage from serious and chronic ailments women get affected by, those may not be adequate for all women. It is important to understand that women's health is not only affected by genetics, but it is also impacted greatly by diet, nutritional intake and work conditions. They face unique health complications related to childbirth, bone deterioration, hormonal changes, and reproductive health issues and so on.
Related: How to Pick the Right Term Plan?; Get to Know Term Insurance Better
Choosing The Best Health Insurance for Women 
Buying health insurance policy for women is a tad difficult than buying general health insurance plans. Women cope with specific health problems, during various stages of life. They have to cope with additional stress, which can accelerate health woes. So, comparison and analysis of available health coverage plans are necessary for selecting the right policy.
Listed below are the top factors to analyze while searching for women specific health insurance plans.
Type of health insurance– Some women health policies are individual policies whereas others may have provisions to include other family members too. Single working women may opt for the former type and the same can be said about married women whose spouses already have health insurance coverage. Women with other uninsured members in the family should opt for the latter type.
Analyzing the coverage– It is possible to find plans that covered expenses related to maternity and related complications. Most women in their mature years become vulnerable to brittle bone related ailments. So, it is necessary to check if such ailments are covered in a policy or not. Women who have already faced mild health problems pertaining to specific organs like eyes, digestive system or liver should opt for policies that cover ailments related to those organs.
Analyzing genetically run ailments– Some women are more susceptible to developing ailments that run in their families. While this can be the case with men too, women should look for coverage of such ailments in a policy prior to buying. This can include heart and lungs related ailments or disorders affecting the nervous system. The same can be said about certain types of cancers too.
Checking for exclusions and waiting period– Nearly every health insurance policy has some exclusions and they also have a waiting period. These have to be analyzed when buying health insurance for women too.
Coverage of network healthcare facilities– As is the case with any health insurance plan, women's health policies should be bought after analyzing network hospital coverage. It is better if the policy covers a number of big and reputed hospitals and clinics in the state where women specific ailments are treated.
Calculating premium hike– Typically, the premium of health insurance plans for all applicants, including women, go up with time. This is something you should analyze before buying the policy. Women who are working should analyze factors like post retirement income, recurring expenses and approximate health insurance premium carefully.
Provisions for top up/add ons– Some health insurance for women allow the buyers to add top-ups on the main policy after a certain time or while buying. These may cover accident coverage, disability coverage or coverage for certain critical ailments. There are some such policies that offer free health checkup at certain intervals- if you fulfill certain conditions.
Reading the reviews-As one does while buying term plan,

reading online reviews is helpful before buying health insurance policies aimed at women. While no policy can have 100% user satisfaction rating, the reviews can give some ideas about the viability of such policies. While reading the reviews, it is necessary to check the average claim settlement ratio of the insurers.
Related: 9 Common Health Insurance FAQs: Questions to Ask Before You Enroll
Additional Important Factors to Analyze
Women who are looking for suitable healthcare policies should analyze a few additional and important factors.
There are some women who are already covered by the health care policies of their husbands. Being a part of the health insurance policy of the spouse can fetch some benefits. However, that may not be enough for women coping with specific ailments. In some instances, such women can actually benefit by discontinuing such coverage and opting for a fresh insurance plan better suited for their health needs. They have to analyze coverage of both types of policies carefully.
There are some women who have to face more hassles in life than others and that have a noticeable impact on their health too. These include single mothers, divorced women and some women who choose not to tie the knot. They should buy health care policies that come with additional coverage simply because they have few people to manage things when they are ill or hospitalized. For them, buying policies that offer pre hospitalization coverage and daycare at home makes more sense.
Related: How To Choose The Best Cancer-Centric Insurance Plan
Even now, a section of women do not feel motivated to buy healthcare policies before they hit their 40s. However, this is not prudent. It is important to remember buying health policies at mature age leads to higher premiums. Besides, it may make your health coverage narrower- mere so if you have pre-existing ailments.