Several critical ailments can give you sleepless nights and jeopardize life, but hardly anything is there that can be as gruesome as cancer. While cancer can be mentally taxing and lead to deterioration of health in several ways and even the loss of life, getting scared is not the way out. You have to find out the options available regarding finance and medical treatment and fight it back. Depending on the type of cancer you have contracted and at what stage it gets detected, it is certainly possible to cure cancer or at least opt for treatments that offer relief from its symptoms and slow down health deterioration as well as prolong lifespan. Choosing a cancer insurance plan can be a real savior at times of anguish and pain, after being diagnosed with the debilitating condition.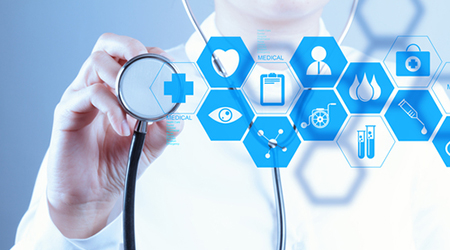 Why Opt for a Cancer-Centric Insurance Plan?
Cancer is on the rise in India as well as other parts of the world, as is evident from the data obtained from leading health agencies including the Indian Council for Medical Research. If you have the perception that cancer is solely caused by genetics, then it is time you did a reality check. Apparently, a lot of cancer cases are related to environmental factors and diet, say the oncology experts.
Along with the rise in the number of cancer affected people,  the cost of cancer treatment is also increasing with time. And of course, not everyone is born with a silver spoon in the mouth. Hence, having the safeguard of a cancer-specific insurance plan would totally make sense. Now, you may think why a cancer insurance plan will be necessary when there are several health insurance policies that also cover cancer in their packages. It is even more necessary when you have a history of cancer affecting family members through generations.
While you may opt for regular insurance plans, the amount you get for cancer treatment from regular plans may fall short of actual treatment cost. Cancer-specific health insurance plans offer more comprehensive coverage, and these plans have better sum assured for treatment. Based on the insurance company and policy you choose, you may obtain a cancer treatment coverage up to 50 lakh INR.
There are also several critical illness plans which cover cancer. However, the coverage is not as comprehensive as cancer centric plans, as you will find out. Those plans cover only certain forms of cancer and that too, at advanced stages. So, these insurance plans may not be as helpful at the end of the day.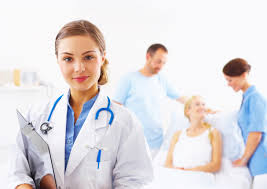 Consider These in Order to Choose The Best and Apt Insurance Policy for Cancer
With time, more and more insurance firms are launching cancer specific health insurance policies. However, in order to pick the one truly apt for you, it is crucial that you run a balanced comparison of the offerings. For this, you should make use of these parameters:
1. A policy with enough amount as sum assured
You will never know which form of cancer you may get afflicted with- it could be prostate or lung cancer. Based on the stage of detection and available treatment methods, the cost is most likely to be high. So, it is practical that you opt for a cancer centric insurance policy with robust sum assured. That way, you will be able to avail the latest treatment without spending away savings. You will find a few such plans that offer increased coverage if no claim is made per year- up to a certain limit.
Related: 8 Important Factors to Consider Before You Buy Health Insurance for Your Family
2. Coverage of cancer at various stages
Successful treatment of cancer and recovery often depends on timely diagnosis and intervention. You cannot predict at what stage it will be detected. Hence, it is wise you choose a plan that offers coverage for all or most stages of various cancer types. It is also necessary to analyze if the plan you choose covers all types of cancers. But bear in mind that in most policies, the sum assured amount can vary based on the detection of cancer at a specific stage.
Related: Diseases and Illnesses that Health Insurance Covers in India
3. Waiting and survival period
A cancer-specific insurance plan may come with survival and waiting period. Ideally, you should pick a plan with the minimum waiting period, and this is generally related to the premium amount you have to pay. The initial waiting period is between 3 to 6 months during which you cannot make any claim. The survival period denotes the amount of time you have sustained after being diagnosed with cancer. It is usually one week or so for most policies.
Related: Everything You Need to Know about Medical Tourism in India
4. Waiver of Premium
Again, depending on what type of cancer you get affected by and at what stage you are treated, the consequences can be serious in most cases. Sometimes, despite successful treatment and being cured, you may not find difficulties in resuming your normal life. It can also affect the income, and if you are only earning member in the family, additional coverage from insurance plan is required. In some plans, you will get a waiver of future premium after detection, and a claim is made. However, such plans usually have higher premium amounts.
Related: Paleolithic Diet Guide for Beginners
5. Maximum permissible term
This is yet another vital parameter you should think of when comparing between the various cancer-centric insurance plans. Majority of plans have a term maturity age of 75 years. So, be sure to check the maximum duration and if it complies with your present age before you choose a policy.
Related: How Yoga Transforms Your Body?
6. Checking about exclusions
Almost every health insurance plan comes with some exclusion, and it is of no exception with cancer-centric plans too. Pre-existing cancer is not likely to be covered by these plans. If the cancer is caused by an STD, it is usually not supported as well. You need to get these facts clear before finalization. Top health insurance firms offering cancer policies will not keep you in the dark regarding these aspects.
Where It All Leads To?
So, it is quite clear that choosing a cancer-centric insurance plan is better and more practical than going for regular plans or critical ailment policies- if safeguarding your health from cancer and repercussion is what you seek. But always choose a plan only after checking all aspects of care and consulting friends or colleagues who are using such policies. Not every plan will suit your needs and consider your age, health factors and lifestyle before you finalize one.
In this article