Health Insurance FAQs: It is difficult to predict when you or someone in the family may get afflicted with a serious ailment. To safeguard your health and that of the family, you should opt for a health insurance policy. While millions of men and women opt for such insurance plans, choosing a suitable policy can prove to be a difficult task. The number of such plans can leave you quite unsure and confused. Each company uses various marketing tactics and tricks to lure the buyers, so how do you choose the right one?
Listed below is a list of comprehensive health insurance FAQs that can help you choose the right health insurance plan for your family: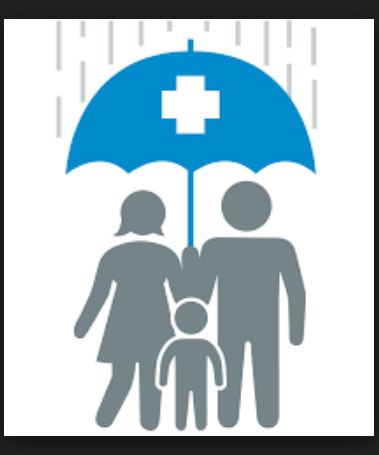 9 Common Health Insurance FAQs: Questions to Ask Before You Enroll
Q1: Does the insurance offer a wide network of hospitals and clinics?
This is an important parameter you need to check on when selecting and comparing health insurance plans. Each firm offering health insurance plan for individuals and workplace plans have a network of clinics and hospitals. Unless you get admitted in one of the network hospitals, you may not be able to get claimed amount. It is necessary to check if the major hospitals and specialty clinics in your locality or nearby regions are covered by a plan or not. This will ensure that you do not have to be rushed across the city when you are in need of any treatment.
Q2: Does the insurance plan cover pre-existing ailments?
This is one tricky issue. Typically, the insurance companies do not offer coverage for such ailments until a fixed period of time has passed. It is necessary to learn if any pre-existing ailment is temporarily excluded in a policy or if the company will choose not to cover it at all.
Related: 8 Important Factors to Consider Before You Buy Health Insurance for Your Family
Q: Can I claim for coverage if I opt for treatment at a non-network hospital?
In some situations, it becomes unavoidable to get the patient admitted to a hospital that is not a part of the network. However, most insurance plans will still reimburse the amount, though you will not get cashless hospitalization benefits. It is best if you know the details of the reimbursement process in such situations. It is possible that you do not get full coverage when you opt for non-network hospitals.
Q3: Can the documentation process be simplified?
Nowadays, most health insurance companies have a hassle-free claim reimbursement process. However, you need to learn the nuances of the process. The required documents should be ready at your end. This can be difficult because a number of companies offer e- policies where printed documents are not readily offered to the buyers. However, you should still be able to download such documents from the company's official website. You also need to provide identity proof at such times. The insurance company will ask for your bank account details to transfer the claimed amount in most cases.
Related: Diseases and Illnesses that Health Insurance Covers in India
Q4: What kind of coverage limit and bonus am I eligible for?
Health insurance plans come with variety of coverage limits. You can find policies offering coverage of 1,00,000 INR and plans offering 20 times of that amount as coverage. It depends on your budget and medical needs, eventually. However, it is necessary that you understand the nuances of the coverage clearly. Typically, the company will provide a maximum daily amount in the event of hospitalization with a cap. In some policies, you are eligible to get bonus coverage if claims are not made in a year or for consecutive years. Many companies allow you to invest in a family floater health insurance plan, which means that a single insurance plan will allow you to safeguard your entire family's health. When someone takes ill, you can use the entire sum to ensure they get the best medical care. Enquiring and understanding the way your policy works, will help you choose the right policy for your family.
Q5: Does my policy also provide accidental riders and other benefits?
In a few health insurance plans, you get an accident rider on top of core healthcare stuffs. While it may seem like a good and value for money proposition, do not buy a health insurance solely based on the accident rider. In most such plans, the rider does not offer you comprehensive coverage for all types of mishaps- which a standalone accidental insurance policy does. Some health care plans also come with money back options. Experts think these are not viable since the cash back comes with terms and conditions. It is better you invest in a regular health policy rather than choosing health care and cash back combination.
Related: Everything You Need to Know about Medical Tourism in India
Q6: Will the policy have provisions to add spouse, kids, and parents?
A majority of health insurance plans let you add your spouse afterwards and in some cases, your parents and children too. Of course, the insurance premium will go up when you add more family members. However, that will still be less than what you and your spouse would pay for two separate policies.
Q7: What do I do in case of a conflict resolution?
In many cases, the health insurance firms cite clauses to deny claims made by the customers. This can be owing to many factors and it is even possible that some of the clauses they cite is not be valid. You may enquire about the course of action you are advised to take in such a scenario before investing in a health policy. In most cases, you can approach the IRDA for a resolution of conflict. This can be done if you have already contacted customer care section of the insurance company regarding the issue and still get no justice.
Related: How To Choose The Best Cancer-Centric Insurance Plan
Q8: Will my health insurance policy also cover critical illness?
You will find a number of health insurance policies from various parties that cover major ailments and required hospitalization. However, there are some policies that also provide coverage for certain critical ailments. When considering an insurance policy for your family, there are several factors that should be analysed. Regular health insurance policies will also cover you from most of the critical ailments. But, it is prudent to choose a policy that also covers critical illnesses when you have a family history of a certain disease.
Q9: Are there any exclusions that I must be aware of?
Most health insurance plans have certain exclusions. You must talk to the provider and understand the exclusions before you enroll for any policy. Generally, HIV/AIDS and similar ailments are not covered by health policies. Eye related ailments like cataract and dental surgeries are also excluded in most policies. You will not get coverage for hearing aids and spectacles in most plans either. In some policies, a 30-90 day exclusion period is applicable for all ailments since beginning of the policy.
Related: 10 Early Signs and Symptoms of HIV You Must Pay Attention to
Things to keep in mind
There can be other issues related to health insurance policies as well. All health insurance companies have customer care sections. You should be able to seek answers to most health insurance FAQs at the customer care online. You may use email or live chat facility offered by the companies to find answers to all queries regarding these policies.