Dry Cracked Hands Remedies: If your body was a nation, your hands would probably be the prime Minister – always busy and always working. We keep our hands so busy that we often miss out on their beauty routines, which then leads to dryness and roughness layering our workaholic hands.
Dry or cold air, low humidity, increased exposure to the sun, washing hands often with or without a soap, increased contact with detergent, swimming, skin conditions like eczema or psoriasis, or exposure to other chemicals that are not skin friendly, are some of the reasons that cause dry and rough hands.
Whatever the reason may be, today, we will offer you a list of home remedies for dry hands to help you maintain a healthy and vivacious skin.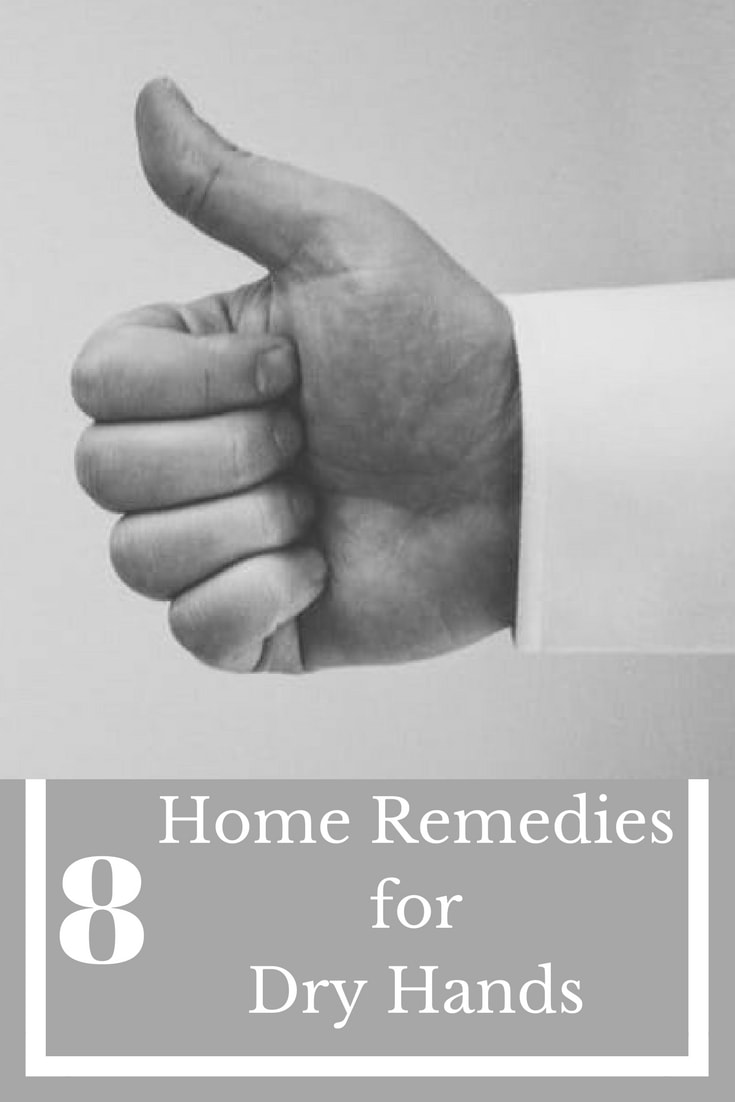 Home Remedies for Dry Hands
1. Sugar and Olive Oil
Olive oil tends to hydrate and lubricate the skin, providing it with essential nourishment, while sugar granules help in scrubbing out the dead skin layer of the hands.
Mix finely granulated sugar and olive oil in equal proportions. Take some in your palm and generously rub it in circular motions in and around your hands for 5 – 7 minutes. Let this mix stay on your hands for 5-10 minutes more afterwards.
After scrubbing, simply wash your hands with lukewarm water and gently pat them dry. The follow up with some moisturizer. You can repeat this remedy twice a day for cracked hands and reduce it to once daily over time, as your skin improves.
Also read: How To Get Soft Hands?
2. Salt bath
Epsom salts or Himalayan salts have hydrating properties that will nourish the skin. To get rid of dry hands, soak them for 15-20 minutes in a basin of lukewarm water mixed with about a tablespoon of either types of salts. Once done, dry your hands and apply some moisturizer. This remedy is best practiced at night before you go to bed on daily basis. However, be careful not overdo this remedy if your hands are already well hydrated as it may result in a reverse effect.
Must read: How to Get Rid of Hangnails?
3. Oatmeal and Honey Scrub
Honey has several antibacterial and antifungal properties that are helpful in decreasing the intensity of infections associated with dry hands. Whereas oatmeal helps to scrub dead skin off the hands, allowing the nourishing properties of honey to work on the skin.
Combine oatmeal and honey in 6:1 ratio. Add a few drops of lemon juice and a teaspoon of water. Take note that you should have a thick paste like consistency.  Rub this paste generously onto your palm for a minute in circular motion. Then allow this mix stay on your hands like a pack, until it dries up. After it has completely dried, rub your hands gently until the mix crumble and fall off. Wash and dry your hands as usual afterwards.
You can use this remedy at any time of the day, and about twice a week to effectively get rid of cracked hands and dry hands.
Also read: Home Remedies for Athlete's Foot
4. Aloe Vera
Aloe vera is known for its antibacterial, antifungal, hydrating and nourishing properties. It is a boon for people with damaged skin and dry hands. Simply extract the gel of an aloe vera and rub it on your skin. Allow it to remain on your hands for as long as you can, but at least for 30 minutes. Then, rinse your hands with some lukewarm water, and you will notice your hands become a lot softer and hydrated than they initially were.
Must read: How to Get Rid Of Scars on Legs?
5. Honey and Glycerin
Honey and glycerin, both have amazing hydrating properties that provide nourishment to dry hands and help get rid of dead skin cells. Mix honey and glycerin in a ratio of 1:1. Depending on the density of both the ingredients, the ratio can be varied , as long as the paste does not have a runny consistency. Take a generous amount of this mix and rub it onto your hands in circular motions. Continue massaging gently for about 10-12 minutes and then rinse it off with lukewarm water. You may use this remedy for a few times a day to a few times a week, depending on the requirement of your skin.
It is advisable to slightly warm up the mix before application as it tends to penetrate the skin better and give better results.
Also read: How to Get Rid of Scars on Face?
6. Avocado Mask
Avocado has certain natural fatty acids and oils that are excellent when it comes to healing dry or rough skin.
Take a ripe avocado and extract the pulp. Add a few drops of lemon juice and about a tablespoon of honey to it. Mash the ingredients up really well to get a paste like consistency. Apply, and let it stay on your hands for about 30 minutes or till it dries up slightly. Then, rinse and wipe off with a clean and dry towel. You may repeat this remedy two to three times a week.
Must read: 15 Awesome Home Remedies For Dry Skin
7. Petroleum Jelly Night Pack
Petroleum jelly is highly effective in healing several skin ailments, including dry hands. Apply a generous amount of petroleum jelly onto your hands and cover it with a sock, cotton bandage or cotton mittens and let it stay overnight. Within a week's time, you will notice a tremendous change in how your skin looks and feels.
Also read: How to Get Rid of Dry Scalp?
8. Apple Cider Vinegar bath
Along with the ability to provide relief from several health ailments, apple cider vinegar is also known to heal dry and cracked skin by removing dead skin cells and generating new cells.
This remedy requires 1 cup of apple cider vinegar, mixed with 3 tablespoons of olive oil. Add about 3-4 cups of warm water to make a soak for your hands. Dip your hands in this soak for about 30 minutes, and rinse and pat dry with towel as usual. Follow up with a moisturizer afterwards.
Must read: Home Remedies For Cracked Heels
Do try these remedies at home and let us know how they worked for you. Leave us a comment in the section below.